How the Competency Framework Model Laid a Solid Foundation for a Construction Company's Growth.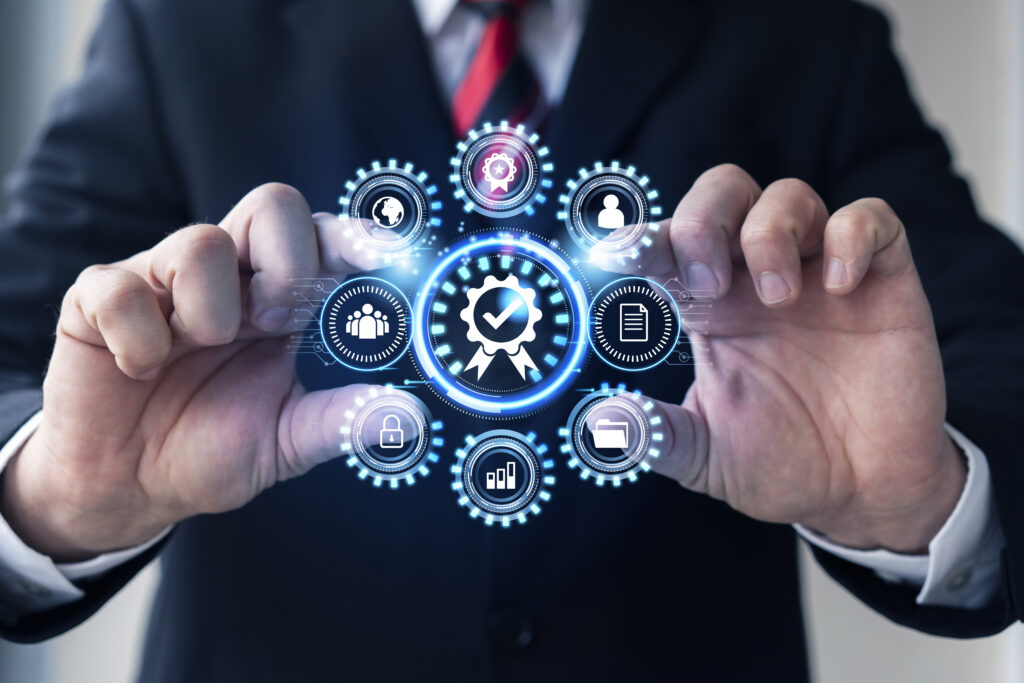 Achieving growth is a primary goal for many organizations in the long run, but it is a complex and time-consuming process. It requires careful planning and the ability to identify and overcome obstacles along the way. Owner-led businesses, in particular, often face unique challenges when it comes to growth.
This case study focuses on how a competency framework helped a fast-growing construction company with its growth journey.
The Challenges:
The company is India's aggressively growing construction company, providing services to reputed MNCs, Indian Conglomerates and Government clientele in various sectors and a  fast-growing company in the expanding sector that had encountered various growth-related challenges. They have been aspirational yet jumping to the next level of business growth became difficult.  The company encountered specific challenges such as:
Identifying the right talent within and outside the organization for their expansion, beyond the leader's gut feelings and personal connect

Retention of employees as a strategy and not a last-minute negotiation

Building performance-focused culture while keeping people's emotions at the forefront
Recognizing the need for external support and expertise, the company decided to partner with PeopleNorth. We are well-equipped to provide the guidance and solutions required to overcome the obstacles hindering the company's expansion efforts. 
Our Approach: Uncovering through Diagnosis
We initiated a thorough diagnosis to identify the underlying causes of their challenges. Through extensive conversations with senior and mid-level managers, we gained insights into the company's internal environment and specific issues. This process revealed 
The absence of clearly defined systems and policies for recruitment, employee assessment, and training was a significant obstacle. 

The company lacked a professional and well-balanced system to effectively monitor and manage its expanding operations. 
Initially, the impact of these issues was manageable due to the relatively small team size. However, with the rapid expansion underway, it became evident that addressing these deep-rooted issues was crucial for sustaining efficiency and progress.
Solutions Offered:
We held extensive and multi-layered FGDs to identify competencies required for success. The FGDs were held at 4 levels, namely –
MD & Board of Directors

Head of Departments with respective teams

Outperformers across levels in the organization

GETs and MTs
After gaining a comprehensive understanding of the client company's key competencies that had contributed to its success thus far, we initiated the development of a tailored competency framework that aligned closely with these competencies. Our objective was to create a framework that would effectively support the company's growth objectives and ensure its continued success.
The competency framework was used to better manage and streamline three areas of operations:
Recruitment process-
To make the overall recruitment flow efficient and manageable, we deployed a balanced Competency Model. This was done with the aim to ensure the recruitment is done on the basis of skill, values and cultural alignment, after proper assessment of applicants for any post. As the client was in a fast expansion mode, recruiting competent and eligible candidates who can blend with the company philosophy of 'people first', became a prerequisite.
2. Training and development
To facilitate the process of training needs analysis and identification, we utilized the behavioral and functional competency framework. This framework allowed us to establish clear and measurable criteria for assessing the training requirements of employees. By leveraging these competencies, we not only implemented training needs but also developed matrices to 'measure change'.
3. Performance Measurement System
This organization had grown because of employees' trust in the management's philosophy. 85% of the employees have been there since inception or before. Therefore the performance evaluation was largely based on observations and feelings. This slowly became about "managing relationships with managers". An immediate change was needed as the company started expanding and saw increased unhappy employees and attrition. 
We developed and implemented a refined and transparent performance evaluation system, based on the newly developed competency dictionary.
The Impact
The result of deploying our competency framework was evident and the client company was able to streamline its key operations soon after.
The recruitment process in the client company became simplified and transparent. They acquired new business allies and deployment of our framework ensured the right candidates were hired easily, without delay.

People North's Competency Framework system enabled the client company to optimize the utilization of its newly acquired resources. The company effectively incorporated a comprehensive succession planning strategy. We aimed to identify and develop potential leaders from within the company to ensure a smooth transition of key roles in the future.

Succession Planning and Leadership Development Practices. By leveraging our leadership competency framework, the client company was able to strengthen its leadership pipeline and cultivate a culture of ongoing development. Our framework provided a structured approach to identifying and developing leaders within the organization, which played a crucial role in their long-term growth and overall success. 

Insightful reflection meet replaced the run-of-the-mill performance management system, where candid feedback and strategic way forward were prioritized. 
Our Competency Framework system played a crucial role in eliminating operational inefficiencies and achieving the client company's business goals efficiently. It brought about process maturity, and transparency, and paved the way for sustainable growth and success.