A comprehensive guide to Succession Planning for businesses
No matter how hard the company management tries, it is inevitable that a section of employees will leave the organization and senior ones will have to retire or leave their posts to newly recruited talents. That is why organizations focus a lot on succession planning. From small to large-sized entities, businesses from various sectors develop succession planning programs. It is not just about replacing some senior employees or filling up posts vacated by them with new talents. Succession planning is a vital part of leadership development and it plays a key role in ensuring organizational growth and success.
Succession planning- getting the basics right
 In simple terms, succession planning can be described as a methodology to prepare skilled employees to assume bigger roles in the organization in the future, when the need arises. When it is well planned and executed, selected employees in the company step into the posts vacated by key employees. The transition is usually necessitated by events like unexpected resignation, demise or usual retirement. With a well-developed succession plan in place, entrepreneurs can enhance the prospects of organizational success.
In a simpler analogy, you can visualize succession planning for businesses as the equivalent of handling a sports team. For filling the position of star players who can get injured or leave the team, the coach and management keep a few players prepared and trained. 
This usually works better than contingency hiring. Acquiring new talent and grooming to fill up key posts in the company can be both time-intensive and costly. Preparing existing employees with the required skills is a simpler and more logical approach. These trained and groomed employees are in a better position to assume bigger roles and they will need less guidance when the need arises.
Situations when succession planning becomes necessary
Broadly speaking, all types of businesses stand to gain from succession planning. However, in some specific situations, businesses gain immensely from having a well-developed succession plan.
Businesses that are on a fast growth track need such plans to ensure that growth is not hampered in case the existing leaders have to be replaced.

In many ventures, one or more senior leaders are nearing their retirement age. They need to have a robust succession strategy in place.

In some unfortunate developments, key employees in an entity may become unable to continue working after accidents and mishaps. Finding worthy successors becomes a necessity in such dire situations.

In some entities, there are some employees with myriads of skill sets and they contribute to company growth in a big way. Finding their replacement quickly can be tedious, if the need arises. In such situations, having a succession strategy can be bliss.
Understanding the importance of succession planning for business
Businesses opt for succession planning HRM strategies to obtain various benefits. Having a well-defined strategy helps them stay competitive, minimize risks and bolster the relationship with the workforce.
Better work ambience and employee satisfaction
By using a solid succession strategy, businesses can ensure the work atmosphere remains positive and employees feel good about the work culture. It is natural that leaders have a strong impact on the workforce and they play a big role in keeping the employees motivated. When such a leader retires or leaves the entity, roping in someone externally may not always yield good results. Employees will relate better with someone within the organization (with the required skills and credentials) filling the post. 
No hurdles and stagnancies
Imagine a situation where your venture is on a growth track and things are taking place as planned. Unexpectedly, one or more top-level employees resign from their posts. Filling up those positions with suitable talents will be crucial. Any delay in finding apt candidates will lead to a stalemate situation and reduced growth. If there is a succession plan in place, all you need is to pick the prepared employees within the organization to fill up those posts. This helps in eliminating hurdles.
Recruitment cost reduction
A succession planning HRM strategy is useful in reducing recruitment costs in any organization. By identifying employees with leadership potential and skills and grooming them to fill up bigger roles in future, recruitment costs can be reduced. Contingency hiring to fill up posts vacated by key employees may not be cheap. Hiring within the organization helps in saving money.
Continuation of company values and legacy
By utilizing a succession planning strategy, continuing the business legacy and retaining core values become easier. When leaders in the entity are aware of their potential successors, they offer mentorship and guidance to the latter lot. So, when the successors step in their shoes, they are able to utilize the insight and guidance shared by previous leaders well. This helps in carrying forward the legacy of the company and retaining its core values. This has a positive impact on brand image, for sure.
Reduced stress on management
When the company management has a robust succession strategy ready, unexpected key employee exodus will not stress them much. They will be prepared to fulfill the vacated posts with suitable and skilled talents within the entity. 
Better employee retention and relationships
Businesses with well-developed succession planning strategies tend to have better relationships with their employees. The management identifies employees with key leadership skills and offers required grooming and training to prepare them for assuming bigger roles. When such employees receive guidance for professional development, they feel motivated to stay in the entity. This, in a way, helps reduce attrition and improve employer-employee equations. 
Sometimes, filling up the post vacated by key employees in an organization has to be done as fast as possible. This can be necessary when the employees were involved in the execution of an important project. Delays in fulfilling the posts can cost the company dearly. When a robust succession strategy is there, filling the post with suitable talent in the workforce does not take much time.
Tips to develop robust succession planning strategies for businesses
Your company's succession strategy will have a direct impact on employee development and overall growth. So, it is necessary that you develop succession plans with care and adequate analysis. 
Listed here are some handy tips to prepare a robust and effective succession strategy for businesses:
Making the plan in advance
Changes in a business are inevitable and often unexpected. So, the management should develop succession planning well in advance. Policies for choosing successors for employees in key positions should be in place. This will be helpful in filling up posts vacated by unexpected key employee exodus, caused by resignation or any mishap. 
Talent identification and sharpening programs
To choose the apt successors for employees in key roles, businesses need to identify employees with the required skill sets. It makes sense to develop and deploy apt Talent identification programs. Several entities seek the services of ace business management consultancies to develop such programs for their workforce. Thereafter, these entities make use of leadership skill development services to prepare the identified employees.
Keeping room for some flexibility
Having a succession planning strategy in place is definitely useful but businesses developing such policies should keep room for flexibility as well. Preparing talented employees in the company for assuming key roles in the future is helpful but that is not the only option. Sometimes, contingency hiring may be required, too. Also, while filling up key posts in the entity, focus should be given to aspects like diversity, inclusiveness along with skill sets. 
To ensure the succession strategy can work as planned, you have to focus on recruitment. Recruiting candidates with the required skill sets and experience will make the process easier and less tedious. For this, you can gain by seeking the services of veteran RPO agencies. These agencies can supply candidates with the required skill sets who can be prepared for bigger roles without requiring elaborate training and guidance.
Making it a continuous process
Succession planning for businesses is intrinsically linked with employee development in an organization. This is not an on-time or annual thing! You have to develop the plan like an ongoing, scheduled procedure. Senior employees will retire after a time and you never know when other key post holders will change jobs. When the succession strategy is implemented as an ongoing process, finding worthy successors will not be a problem. Once again, seeking the services of veteran business consultants can be useful in developing and executing such strategies in the best way.   
Succession planning for businesses can be very useful for any venture, regardless of its niche. A robust and well-planned succession strategy helps growing businesses remain on a growth track while it helps large entities stay competitive when one or more leaders step down. Such a strategy is useful for retaining employees, planning long-term goals and carrying forward the company's legacy. Hiring skilled business consultancies like PeopleNorth can be useful in developing and executing a suitable succession strategy for your venture.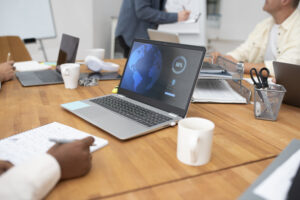 Retaining employees of high potential is a prerequisite for businesses. Developing and deploying effective strategies for it matters.
Read More »
Contract Staffing is a flexible, handy short-term recruitment method businesses use to streamline operations better.
Read More »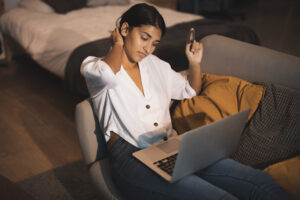 Discover if it's solely work from home for women. Explore the advantages and opportunities of remote work for women in various industries.
Read More »