Talent Acquisition Strategies- Your One-Stop Guide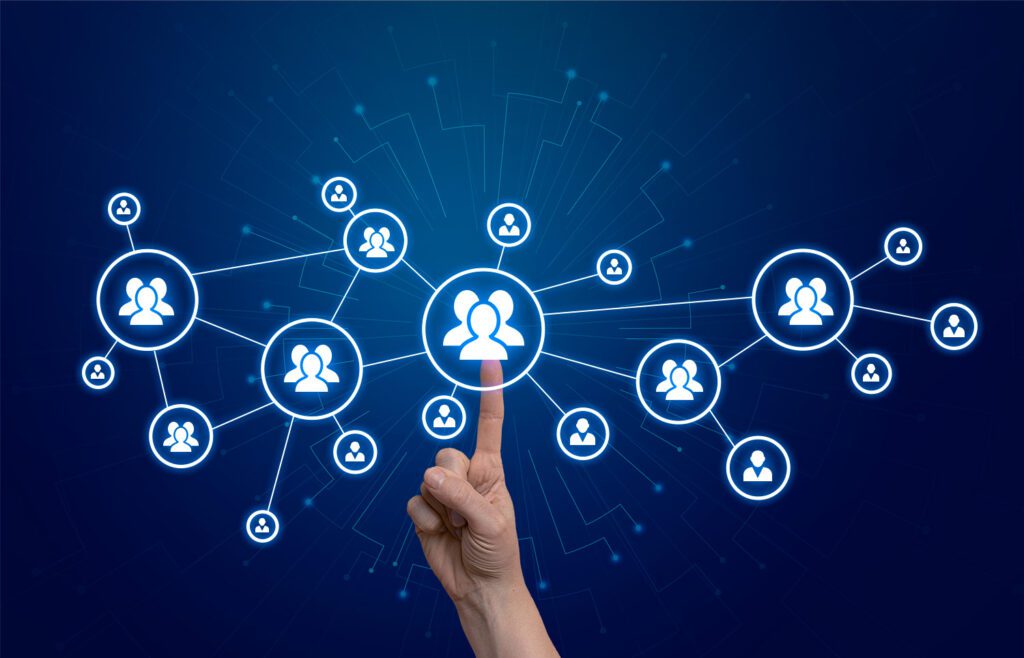 Despite the economic upheavals and uncertainties the job market is undergoing, businesses need to find and hire the right talents, across the sectors. Talent Acquisition remains a top priority for all types of ventures, including fast-growing start-ups with ambitious plans and MNCs spanning various countries. However, finding and recruiting the right talents is not a cakewalk. As businesses strive to adapt to evolving customer needs, market dynamics deploying apt Talent Acquisition strategies has become a prerequisite for sustenance and growth.
Is talent acquisition identical to recruitment?
 Broadly speaking, talent acquisition and recruitment are similar but they are not exactly the same. Recruitment involves finding apt candidates for certain empty posts in the company while talent acquisition focuses on hiring candidates not merely for filling up certain designations but for hiring candidates who will bring value to the entity and help it grow. Recruitment is usually for fulfilling ongoing needs while talent acquisition covers both ongoing and future needs in an organization. So, recruitment is more of a short-term strategy and talent acquisition focuses on comprehensive, long-term goals, in finer analysis. 
 Both recruitment and talent acquisition involves the usage of similar processes and methodologies, eventually. The online sources to find candidates, the assessment protocols –for example, are pretty much similar. 
Understanding Talent acquisition and its importance
Talent acquisition can be denoted as a long-term methodology meant for addressing organizational needs by locating talented professionals, hiring and making them a part of the venture growth. It is meant to fulfill organizational needs, in the long run. While developing Talent Acquisition strategies it is important to analyze company goals and have a solid growth plan.  
 Acquiring and retaining suitable talents has become pivotal for business growth, in all sectors owing to steep competition. Typical employees perform tasks assigned to them, as per norms but it is the talented individuals in the workforce who play a pivotal role in making your venture race ahead of competitors. They strive to exceed targets and expectations, contributing to venture growth in a big way. Without having the right talents in the workforce, businesses grapple with issues like low productivity, reduced employee morale and revenue deficit. 
You need to strategize well to entice the best talents to your venture. When you have an effective talent-acquiring strategy in place, it becomes easier to fight the menace of attrition. For developing and deploying robust Talent Acquisition strategies, services of consultancies like PeopleNorth can be handy. 
Talent acquisition strategies your organization will gain from.
To ensure your venture is able to attract suitable talents and retain them for long, deploying some tried and tested strategies will be necessary. These include:
Proper alignment of talent acquisition strategy with organizational goals
At first, you have to be clear on your business goals. Where do you wish to see the venture positioned in the next 5 years, for example? While looking for candidates, think of people with attributes that are required for enabling venture growth. If the plan is to make a foray into various regional markets, recruiting candidates with expertise in culture and the business scene in such places will be feasible. Sometimes, it may be necessary to create new posts in the company for facilitating Talent Acquisition better.
Utilizing data and analytics
To ensure your business is able to acquire top talents without hassles, making use of data and analytics is necessary. This will help in boosting your strategy for talent acquisition eventually. For example, you may use data and analytics to fathom the best sources for acquiring suitable talents. Are most talents coming from campuses or from online job portals? You may even deduce using professional networking portals are quite effective for Talent Acquisition.  Seeking the services of veteran recruitment agencies like PeopleNorth will help augment such strategies.
Focusing on your brand's USP
Talented professionals do not just look for a big pay package when looking for openings. They also look for organizations with scopes to hone their skills and foster long-term goals. So, ensure the brand image reflects the USP of the company and the same is used while developing Talent Acquisition strategies. The applicants should know about things like the workplace atmosphere, salient employee facilities and corporate social responsibilities of your venture. Talented professionals often opt for organizations that endorse gender equality and participate in social development initiatives (child welfare or animal rescue, for example). Highlight such USPs through the website and social media profiles of your venture.
Broadening outreach channels
To ensure your organization succeeds in attracting suitable talents, sticking to any specific means is not advisable. Not all talented aspirants can be found on one platform. So, you should make use of various platforms like online job forums, academic events, or even social networks. Sometimes, hiring specialized RPO agencies like PeopleNorth can help in simplifying and speeding up the Talent Acquisition process.
Making work procedures flexible
While creating a talent acquisition road plan for your venture, keep the place for flexibility. Post-pandemic, the working approach has changed in an unprecedented manner. To attract suitable talents and certain them in the venture, framing and deploying a flexible work policy is helpful. You may think of offering hybrid or remote work models for deserving employees, for example. This option can be offered to employees capable of exceeding their targets. When exceptional performers in a company find their skills are being appreciated, they are likely to stick around and give their best. This will help the venture adhere to its long-term goals.
Promoting diversity and inclusion in

talent acquisition
To ensure talents from all strata of society can be inducted into the organization, ensure Talent Acquisition strategies focus on diversity and inclusiveness. Companies that pay importance to acquiring talent regardless of factors like ethnicity, race, and sexual orientation succeed in attracting top talents hailing from minority communities easier than others. Focusing on diversity and inclusiveness in recruitment enhances employer branding. 
Tying up with educational institutions
To ensure your venture is able to attract talent without woes, you may tie up with regional educational institutes including universities. Several companies tie up with specific universities and institutes for internship programs. It is quite commonplace to see such entities offering placements to selected interns later. Such alliance programs prove to be beneficial for both sides and you can attract talents suited for your venture growth minus hurdles. 
Reaching out to ex-employees
Not all employees quit jobs because they were unhappy with the organization. Factors like a personal crisis, health issues, and miscellaneous issues compel a section of individuals to quit a job even when they are content working in the entity. At a later point in time, they may be in a position to re-join. This is an option being explored by many ventures while developing Talent Acquisition strategies. After all, when you re-hire a talented ex-employee, less effort and time is spent on making him/her acquainted with norms and procedures.
Using an employee referral program
To acquire the top talents, exploring off-beat means is useful. The individuals in your workforce inducted through talent acquisition methodologies are likely to be in to know similar talented people. When you have an employee referral program in place, it is easier to locate and hire such people and ensure venture growth. 
Keeping options for additional skill development options
Apart from incentives and amenities at the workplace, talented individuals look for avenues to sharpen and develop their skills. So, to attract suitable talents ensure your organization has ample scope for employee skill development and sharpening. There are myriads of options to explore in this regard. You can keep provisions for communication skill development programs, training by certified technology vendors, etc. These provisions entice talents who believe in polishing their skill sets and acquiring new ones.
Talent Acquisition is crucial for any business to survive in a highly competitive market and attain its long-term goals. However, attracting, hiring and retaining talents is not a cakewalk and you will need a suitable, well-crafted strategy for that. Keeping an in-house wing for handling such operations can be tedious and choosing a suitable outsourcing partner can be more prudent. In this context, you will gain by seeking the services of top talent acquisition consultants like PeopleNorth.