Understanding contract staffing and its importance in an organization
Recruitment is a prime need in any organization, regardless of its domain and scale of operations. However, businesses resort to different types of recruitment strategies, based on their needs and specific situations. Long-term business needs do not always receive a focus during recruitment. You will find a lot of entities resorting to a process called contract staffing these days.
The basics of contract staffing
Businesses resort to a process called contract staffing to hire candidates for short-term needs and the focus is not on hiring them as regular employees. The candidates are hired on contracts, for a specific time, which can be for a few months or at times over a year. Such hiring can be for specific skill sets or for specific function, which an organization does not have in-house. Businesses from various niches such as healthcare, IT, retail, Banking opt for this short-term recruitment method for their needs, worldwide.
When do businesses opt for contract staffing?
In some specific situations, organizations of varying types opt for contract staffing. These are:
Sometimes, businesses may need to wrap up important projects within deadlines and for that they require more manpower. In such times, they use this method to hire some contractual employees for a few months.

Often businesses resort to contract staffing to cut down operational expenses, more so during difficult times. During the peak of the Covid-19 pandemic, businesses were grappling with cost control and many resorted to this method to hire staff at lower costs for a small period. Naturally, they pay lower wages to contractual staff compared to regular, full-time employees.

Some ventures use this recruitment method when they need to hire plenty of people for short-term needs. Instances of businesses using

contract hiring

during expansion in new markets and locations are pretty commonplace. 

Contract employees are also hired when organizations cannot or do not want to maintain a complete support function. For example, a lot of organizations have contractual agreements with HR professionals or IT professionals.
How do businesses implement contract staffing?
In most instances, organizations using contract staffing rely on services of third-party entities for the supply of temporary staff. There are veteran recruitment agencies that supply contractual staff to their client organizations, as per their needs. However, some entities also use their own recruitment wings to pick candidates for such openings. The former method is more practical and handy since the responsibility of finding suitable and skilled contractual employees is handled entirely by the third-party agency. 
The main types of contract staffing used by entities
As it is, businesses opt for various kinds of contract hiring methods. These are:
In this model, the company hires candidates to work for a pre-defined time, which can span from a few months to over a year.
In this model, candidates are hired to work for a pre-defined time, which can be a few months to over a year. 
A recruitment agency supplies the contractual workers to a client company in this method. The client pays the agency, and the agency pays the selected staff.
Businesses hire freelancers with specific skill sets to handle specific operations with finesse. This can be for a specific time or there can be annual contracts too. 
What are the major advantages of using contract staffing in an organization?
It is not without reason that thousands of businesses use contract to hire temporary staff for their needs. There are significant advantages to using this recruitment process. These are:
Reduced hiring cost
A major benefit of using contract staffing by businesses is significant cost saving. When you hire contractual workers in one or more teams of the company, the cost is far less than what it would incur to hire regular and full-time employees. If you sign up for the services of an ace recruitment agency for supplying such short-term candidates, you only need to pay it the agreed amount and supply is assured. The costs incurred in the typical recruitment process including screening multiple candidates, spending after training the selected ones, and additional benefits are not applicable here.
Great flexibility
A lot of entities opt for contractual hiring as it offers them unmatched flexibility over regular recruitment methods. Through this effective recruitment method, you can tap into a huge pool of skilled candidates and hire apt ones for various roles in the organization, without delay and complications, as well as additional costs. You can hire apt candidates both for short and long-term work needs. 
Reduced pay package and benefits
Typically, organizations pay people hired using contract staffing less than regular and full-time employees. Apart from the salary, such contractual staff are typically not entitled to other benefits like incentives, performance bonuses and non-monetary benefits enjoyed by the regular employees. Typically, businesses do not offer benefits and perks like paid leaves and insurance coverage for contractual staff. So, businesses can spend less on such candidates for the time they work.
Minimal risk of conflict
When you use a well-defined contract to hire some candidates for short-term needs in your entity, the scopes of conflicts are minimal. The work contract clearly mentions what facilities including the payment the hired staff will get. The shortlisted candidates give their consent before accepting such short-term work offers. The contract clearly defines what they are eligible to receive from the employer.
Augments productivity and output
By using contract hiring, businesses can maintain the desired level of productivity and ensure the output is not hampered. Sometimes, businesses have to cope with an unexpected exodus of employees or they may need to hire plenty of candidates during expansion needs. Hiring contractual workers on a short notice helps such entities to stay productive. They can meet their targets without issues.
Reduced load on the internal recruitment team
Most entities have a dedicated recruitment wing. These team members are already entitled to many tasks like finding suitable candidates, publishing and managing job ads, Shortlisting and screening selected applicants, checking their backgrounds etc. When additional candidates have to be hired for a short span of time, resorting to the services of an ace contract staffing agency makes more sense. Such agencies can handle the procedures involved with speed and efficiency. The company's internal recruitment team is not overloaded.  
Candidates for specific roles
Sometimes, businesses need to hire candidates to handle specific tasks and work processes for a short time span and they need people with certain skill sets. For example, a company may require to hire a handful of people with expertise in AI and ML technologies while developing its own, in-house AI application. In such situations, they can gain by resorting to contract staffing.
Is contract staffing useful for the candidates hired?
On the surface, it may look like contract hiring is not a viable option for the people hired. There is no denying that candidates hired on short–term contracts by organizations enjoy fewer facilities and they are paid less by the employers than regular employees. However, on finer analysis, its benefits can be seen.
There are skilled people in all niches who prefer flexibility and freedom. Freelancers with diverse skill sets prefer working on contracts with various organizations. They can work for various client companies and work as per their requirements. 

Contractual work offers are also sought after by people looking for part-time and short-term work opportunities. These include students and homemakers looking for additional income and retired persons seeking an income boost, too. 

The job market is very competitive and this makes it hard for students passing out of colleges and institutions to get a suitable opening, initially. A lot of such aspirants opt for contractual job offers in reputed entities at the beginning of their careers. They look forward to such work offers as it can pave the way for them to obtain required experience and professional caliber. They can opt for greener pastures in future using these.
Hiring the right agency for contract staffing requirements
It is prudent that you sign up with a veteran and professional recruitment service agency for your company's contract hiring needs. You need to know how to assess such recruitment entities and pick the most suitable one for your business. 
Checking the background and track record of the Recruitment agency is important. Find out how long it has been in the contract hiring niche and about its track record. An agency with experience of handling contractual hiring for clients from diverse niches is likely to be a fitting contender. 

Ensure you understand the service terms offered by such recruitment entities before you sign up for its services. Look out for exclusion clauses as well.

Ensure you keep time to explore the client testimonials of agencies offering

contract staffing

packages to client companies. Check out feedback from their existing clients on social media sites, too. 
Contract staffing is a versatile and flexible recruitment method that fetches businesses multiple benefits including simplified hiring, reduced cost, and reduced conflicts. It also suits the needs of candidates with a penchant for flexible work opportunities and those seeking a start to their careers. However, to obtain the benefits of contractual hiring, signing up for the services of a veteran recruitment agency like PeopleNorth will be prudent. It has catered to short and long-term recruitment needs of clients from various niches with aplomb.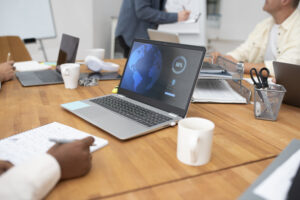 Retaining employees of high potential is a prerequisite for businesses. Developing and deploying effective strategies for it matters.
Read More »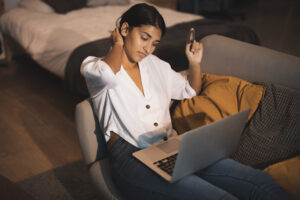 Discover if it's solely work from home for women. Explore the advantages and opportunities of remote work for women in various industries.
Read More »
Succession planning enables businesses to tackle stalemates triggered by key employee exodus effectively. It helps continuous growth and better work ambiance.
Read More »