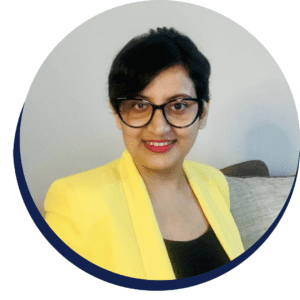 Co- Founder, PeopleNorth

Executive Coach | Certified POSH Trainer & Consultant | Communication Coach
chatterjee.tania@peoplenorth.com
Tania Chatterjee helps people and organisations achieve their goals through building self-awareness and holistic development. 
She conducts Behavioural and Communication learning interventions for leaders across organisations. She is an Executive Coach specialised in working with leadership and management groups at the face of managing expanded roles as well as difficult relationships at the workplace. Tania engages in strengthening her coachee's performance as a leader and influencer in the organization. She has coached over 100 professionals, business owners and women leaders.
She works extensively in the area of Diversity and Inclusion. She is a certified POSH trainer and consultant. Sensitivity workshop, POSH awareness, IC training are some of the areas of her work.
She is highly experienced in building capabilities with focus on leadership communication & collaboration, relationship building at workplace, influencing skills, managing team dynamics, etc. from team contributors to functional & enterprise level leadership, enabling an organization wide transformation. Tania ensures balance on both the needs of the people and the needs of the organisation to deliver high impact learning experiences with carefully designed tools and exercises.  
Tania is the Co-founder and Director of PeopleNorth Adcon, she also founded PracUp (a platform to practice communication. 
She started her career as a sales professional and moved into HR and L&D roles. She worked as a trainer and consultant early on, then moved to setting L&D divisions from startups and was driving learning and development in a large manufacturing set-up before starting her entrepreneurial journey.
A Management Postgraduate with Human Resource specialization from Pune University and an ISABS alma-mater has been a foundation for Tania's academics Tania's style of delivery is engaging , energetic and interactive. She also has certification in Transaction Analysis, Graphology, Behavioural Labs – Basic & Advance, NLP, Coaching Certification and POSH.
She focuses on embedding her sessions with practical tools and strategies as well as empathy.
LeadUp -Designed for people who have recently stepped into managerial/leadership role and is ready to strengthen their presence as a leader.
CommUp
: Communication effectiveness to build strong workplace relationships through impactful and tactful communication with different types of stakeholders, managing varied situations.
LevelUp
: This Train the Trainer certification is for existing and future trainers to uncover their niche, develop delivery excellence and holistic learning to be a powerful trainer in their area of expertise.
Personal Growth Lab
: All about leadership capability building with mixed bag of everyday challenges such as conflicts, ambiguity, influence, etc.
Sensitivity & POSH Awareness: Building a culture of inclusivity through creating an awareness of prevention, prohibition and protection against sexual harassment at the workplace.
Business Coaching: An extensive intervention to discover and uncover various strengths, self imposed limitations, challenges and hurdles towards goals that the coachee has set for himself/herself. Ultimate mission being, setting a clear roadmap and assigning accountability to reach the destination.
Glimpses from our Interventions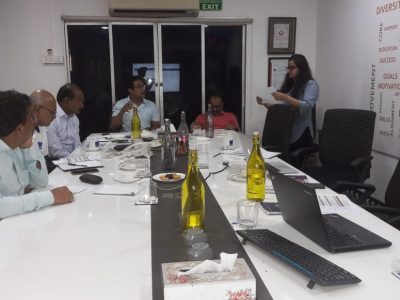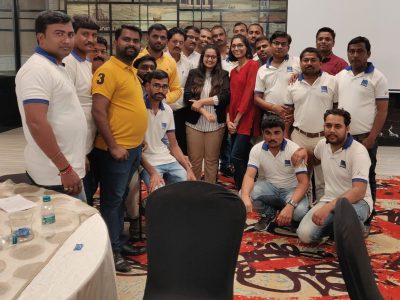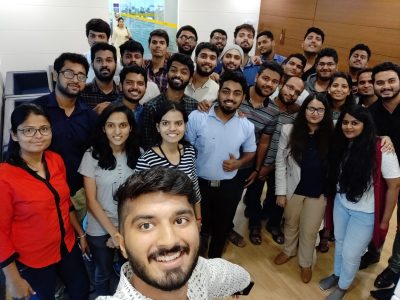 Let's hear it from our learners
My journey from Manager -commercial to Executive Director was possible only because of PEOPLE NORTH'S efforts to transform my personality from introvert to a courageous leader
Overall it was an interactive session with Tania. During the session there were certain areas identified and we worked together on them in order to improve on those areas. There is lot of improvement in the above areas and I need personally to keep on working on them.
It was a nice program which helped me in time and team management. It helped me develop on my competencies which resulted in my promotion. Thank you PeopleNorth .